The exhaust on a Triumph TR6C is its crowning glory. Without it, its just a Trophy with a funny headlight and we are fortunate enough to have a fair few spare exhaust bits to keep ours looking great.
While I'm not megga fussed about 100% factory as this bike get used a LOT (below is at the Carterton Sprints) and despite matching engine / frame number the engine is definately a 67.... (hmmmm) But I do like it to look period ish....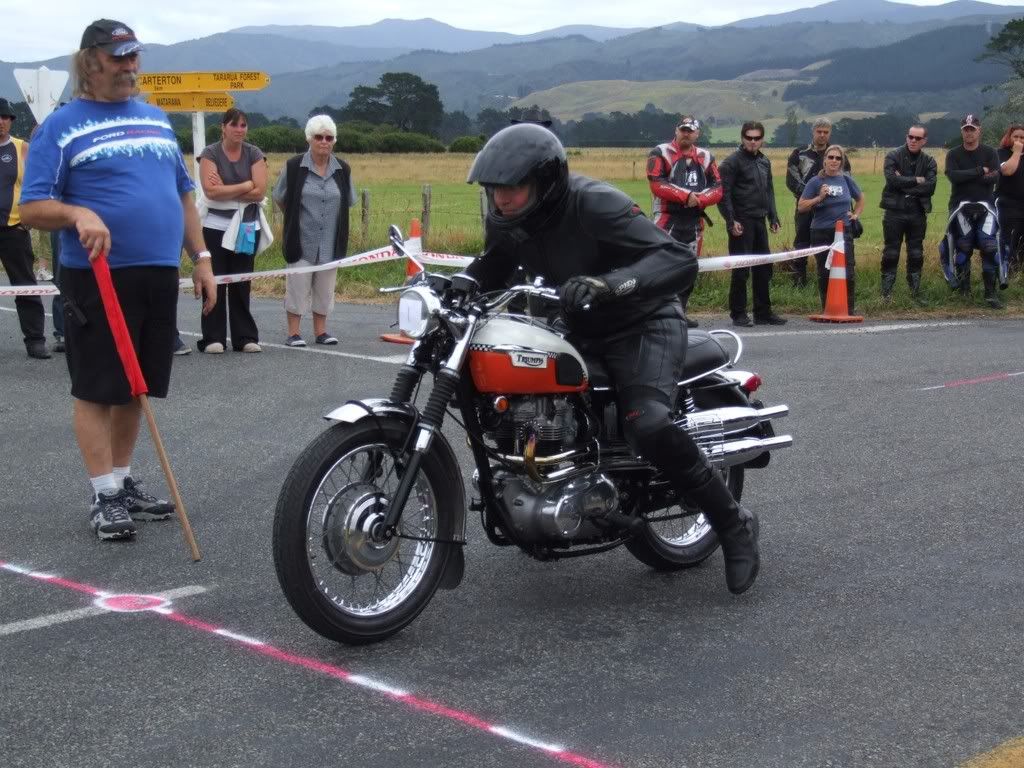 Now when we got the bike is came with a straight factory set but after the first 40,000 miles the top muffler (of the set) got a bit crusty on the top where the barrell of the silencer body meets the hemisphere at the front of the body. I'm not sure why but they all seem to do that. It can be repaired but its not easy or cheap so to preserve the set I replaced the mufflers with some TOGA ones. They are pretty close to factory and have been on the bike now for 15 years and maybe 80,000 miles so I'd say I got fair value from them.
Now this sets looking a bit thin.... (as you do)
So - I found a NOS top muffer - cheap - so I grabbed it. Its stamped 12 - 69 so I thought wow - thats bang on for a 1970 bike. It was so good I asked if they had another NOS lower one. They do butits different. The first one I was sent has a perforated plate 1/3 of the way in and the others had a sort of twisted cross piece near the end of the outlet with no date stamp. Inspection of what I always thought were the original mufflers shows no date stamp and the same twisted cross thingy inside.
Anyone care to educate me on Triumph mufflers of the period???? These could only have been made for the 69 ~ 70 models so why are they different?
Paul in NZ