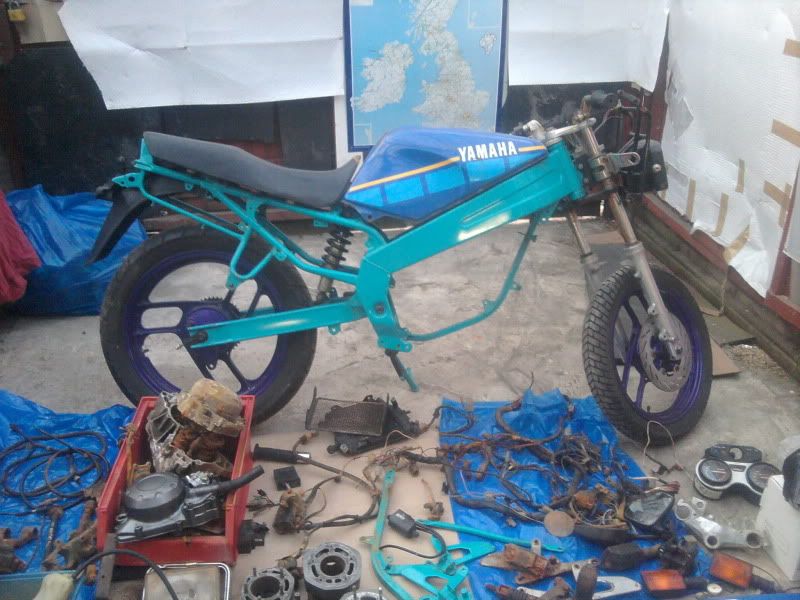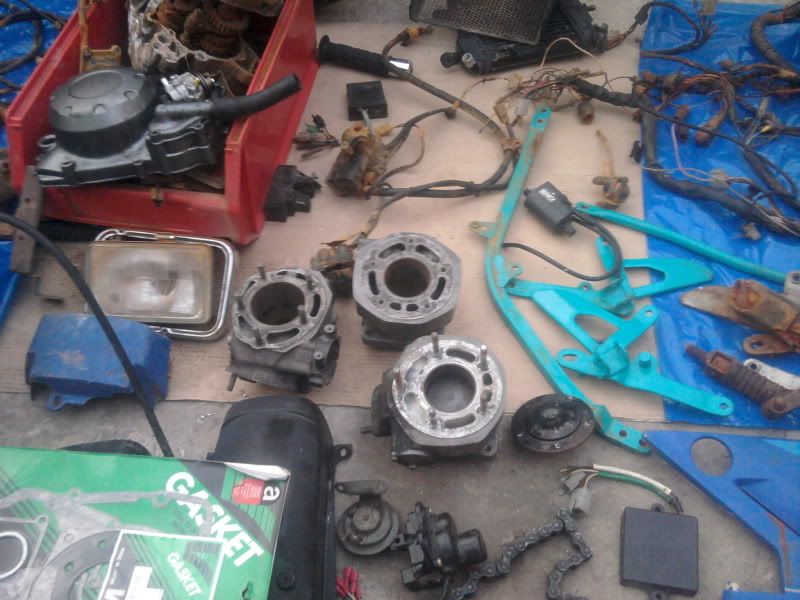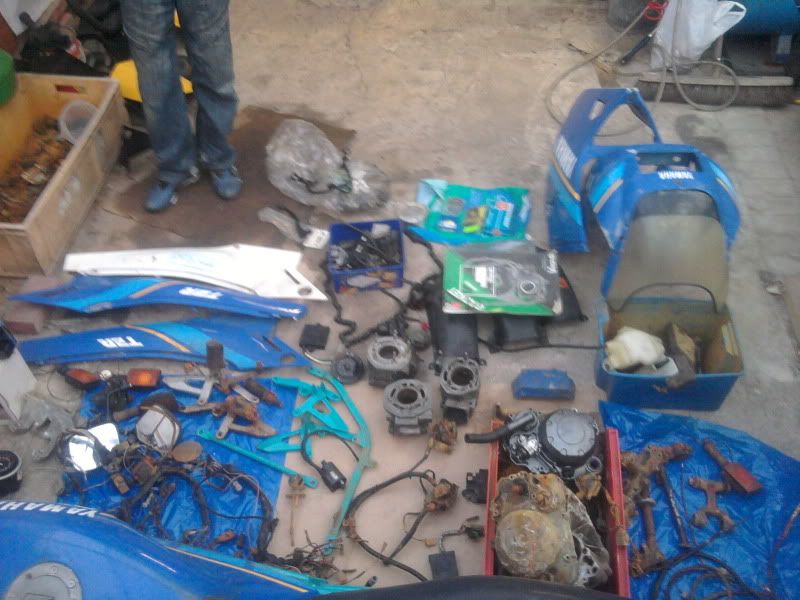 These things seem to fetch silly money these days, but being a Brit bike man, I've no idea what this lot is worth. It's mostly there. Missing a usable bottom end (there is one, but it's corroded to feck) and an exhaust system. V5 is currently missing.. A new one has been applied for. We know who it's registered to, so shouldn't be a problem.
There's a good number of new parts (as seen in the pics) and isn't in too bad condition over all. Would make a nice project for somebody.
Can only apologise for the nasty colour.. Was like that when it came to us..lol..
£225(ono) the lot. A friends 13y/o lad bought it as a project, but decided he's bitten off a little more than he can chew, so is trying to recoup his costs.