Who needs a bike lift?...
Posted:
Tue Feb 23, 2010 2:09 pm
...When you've got a fork lift.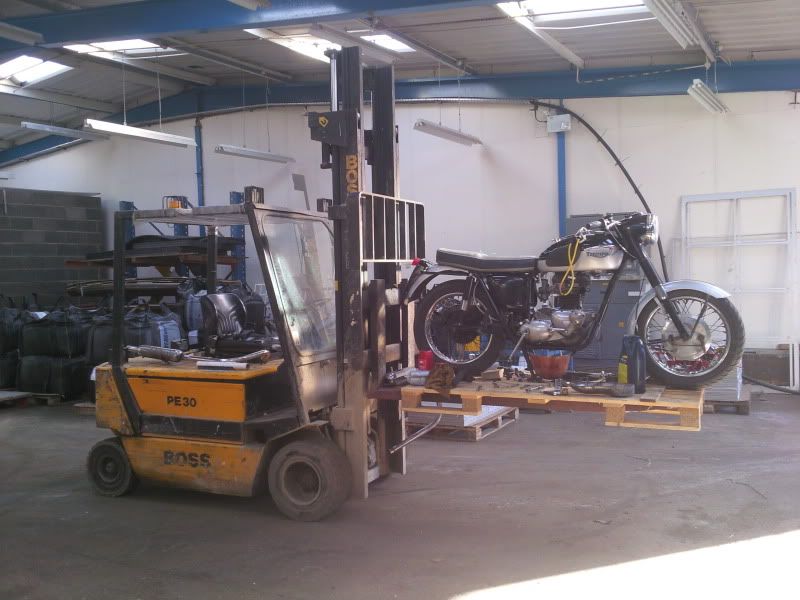 6T now has no oil leaks.. Kick-start return spring broke, so sorted that.. and with the aid of an arbour press the high-gear now has a new bronze bush. Some tube was found at work, so the engine breather now does it's job better without leaving a pool of oil under it wherever I go.