Since changing to 10%E blend fuel have noticed any paint inside filler cap neck & on inside tank have softened & is starting to peel away (coincidence?) I had tank off last week & noticed less flow out of hoses than I would expect.(have filters on taps inside tank) I'm thinking these are getting blocked.
Any thoughts on If I were to remove tap filters & use an inline filter like pictured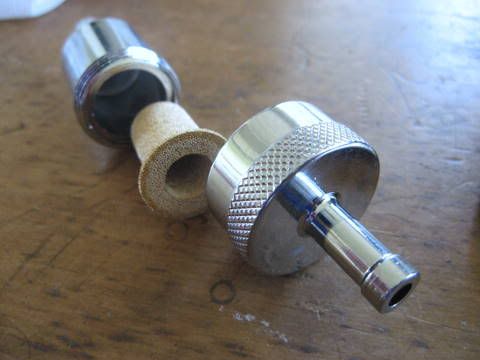 These filters have
no
flow direction marked... would it be best to collect debri inside the timble like element or on the outside?
ID of filter nipple is 3/16 whereas fitting at tap is 15/64. Would this difference cause concern?
Am considering using some type of inline to allow rubbish to come out of tank & be collected for easy cleaning.
These filters shown are IMO too bulky but appear to be the best quailty avalible locally